Third Annual Oktobeerfest
If you're a beer lover, you'll want to join us for our Third Annual Oktobeerfest on Saturday, September 28, 2019.
Caption Goes Here
Over 30 Breweries
Join us on Saturday, September 28, 2019, for our Third Annual Oktobeerfest.
Sample brews from more than 30 breweries and enjoy complimentary light refreshments. Other food will also be available for purchase. Throughout the festival there will be a variety of games, such as stein hoisting and beer trivia, sponsored by the attending breweries. Play to win awesome prizes and swag. 

You can also take part in a brat eating contest and Hollywood Gaming's largest Chicken Dance. See below for details. The full schedule of events will also be available upon check-in the day of the festival.  
VIP Ex-BEER-ience 
Take it up a notch and experience Oktobeerfest like a VIP. Your VIP Ex-BEER-ience includes early entry at 2 p.m., exclusive beer tastings from 2 p.m. to 3 p.m. and great swag giveaways. Try new and exclusively brewed beers from 10 different breweries while learning about the breweries and the brewing process. 
Here are just some of the VIP Exclusive Beers you can sample: 
Great Lakes Brewing – VIP Exclusive Beer
Thirsty Dog Brewing – VIP Exclusive Beer
Goose Island – Bourbon Barrel 
Warsteiner – Dunkel
Southern Tier – Cold Pressed Pumking and Limited Release Session IPA
Brewdog Brewing – Choco Libre
Two Roads Brewing – Black Current Sour and Prickly Pear Sour
Market Garden – New Release! Pumpkin Pumpernickel 
Seventh Son Brewing – American Imperial Stout
Biker Brew House – Rye Barrel Aged Session IPA and White Stout – Brewed just for the festival! 

Don't miss this outstanding event! See below for ticket information and other Oktobeerfest happenings.
Caption Goes Here
Tickets & More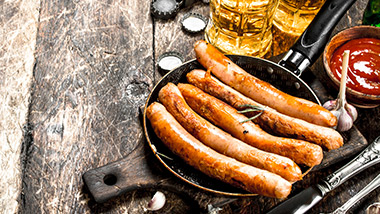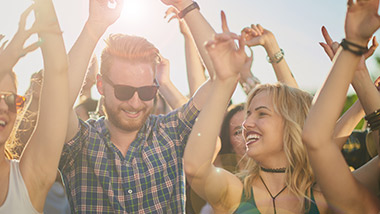 Caption Goes Here
Oktobeerfest breweries
• Great Lakes Brewing
• Rhinegeist Brewery
• Thirsty Dog Brewing
• Hoffbrauhaus Brewing
• Goose Island
• Elysian Brewing
• Alaskan Brewing
• Yuengling
• O'Fallon Beer Works
• Spaten 
• Platform Brewing
• Breckenridge Brewery
• Warsteiner
• Southern Tier
• New Belgium Brewing
• Sweetwater Brewing
• Brewdog Brewing
• Two Roads Brewing
• Oskar Blues Brewery
• Leinenkugal Brewing
• Columbus Brewing
• Founders Brewing
• Down East Cidery
• Market Garden
• Boston Brewing/Sam Adams
• Terrapin Brewing
• Braxton Brewing
• Cigar City
• Crook and Marker